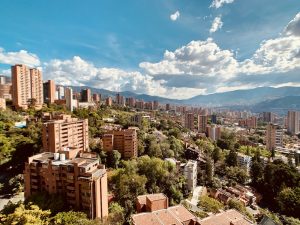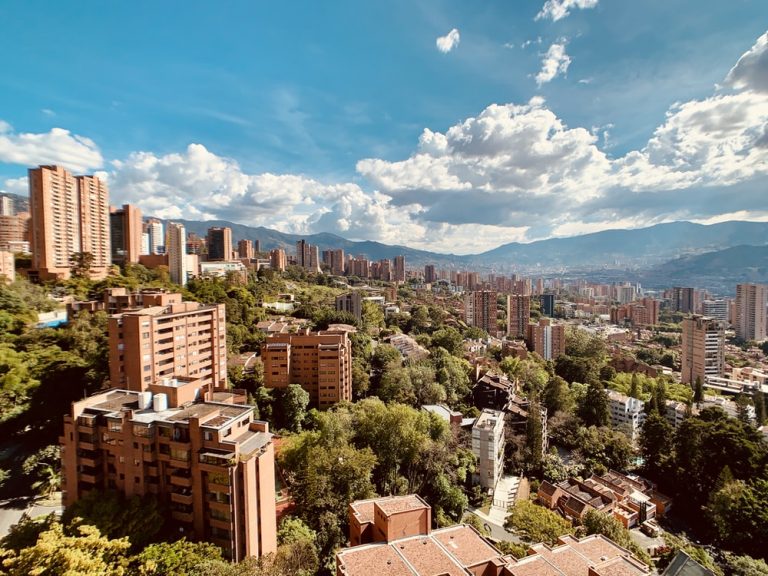 Geneticists worldwide are racing to breed a cannabis seed not yet in existence: One that thrives in climates with only 12 hours of daylight all year but remains low in THC.
Long the province of illicit criminals and smugglers, cannabis genetics now draw top botanists as a growing number of countries authorize cannabis production, whether for adult recreational or medicinal use, or for low-THC industrial hemp use.
Colombia, with its diverse geography and tropical climate, has become an ideal location not only to look for that elusive cultivar, but also to breed seeds that can resist fungal diseases caused by humidity and seeds that will never exceed the low-THC thresholds set by the countries that have legalized hemp.
What Colombia is doing is unlike other breeding efforts in the hemp industry, at a time when worldwide there's a lack of quality seeds in large volumes and more Latin American countries are legalizing the plant, or considering it.
Until now, most hemp cultivation for CBD has occurred in North America, Europe, and China, in latitudes with long summer days and short summer nights.
"Breeding plants for the tropics is unique. It will also offer a tremendous benefit to countries that legalize cannabis cultivation in similar latitudes as Colombia, since they won't have to start from scratch," said Ryan Douglas, who was master grower for Canadian-based Canopy Growth Corp. when it launched in 2013, later becoming the world's largest cannabis company.
Global benefit
Cannabis prohibition throughout the 20th century left the world without a global standard to align cannabis genetics the way standards are used in other crops, from wheat to watermelon.
When Colombia legalized cannabis in 2016, Douglas moved to the country to work as a consultant for large, multinational companies that are trying to establish a presence there. Unlike most countries, the Colombian government registers and certifies cannabis seeds to ensure they're stable, homogeneous, unique and merit certification.
Seed certification remains new for hemp and marijuana producers, who navigate a confusing patchwork of regulations among nations – and even within them. In the United States, for example, a variety of hemp that may be verified in Colorado may not be suitable for planting in Florida.
The European Union and Canada – both of which legalized low-THC hemp in the 1990s – have a number of approved hemp cultivars. But those are typically limited to fiber and grain varieties, and it takes years of vigorous testing to certify new cultivars.
Seed-propagated varieties are "one of the most scarce inputs in the cannabis growing industry," Douglas said. As more countries legalize cannabis, he said "there's going to be immediate demand for high volumes of quality seeds, and at the moment it doesn't exist."
Government-certified seeds would instill confidence and appeal to farmers globally, said Douglas, citing stories of U.S. farmers who bought land and got cultivation licenses only to discover months later that what they bought is "garbage in terms of germination rate or male-to-female performance."
Unlike the EU, the process to register and certify a cultivar in Colombia is faster – about six months in some cases.
"If we can develop those genetics and produce on a large scale in Colombia for those companies that are in the business of breeding and selling seeds, it's a tremendous opportunity, and it's a tremendous benefit to cannabis globally," Douglas said.
In fact, Ecuador legalized medical cannabis late last year and finds itself in the same position as Colombia with a 12-hour-daylight cycle. Ecuador will rely on its neighbor for seeds.
Andrés Luque, who's in charge of cannabis regulation at Ecuador's Ministry of Agriculture, said his agency won't be creating a registry of cultivars.
"Colombia already did it," he said in Spanish.
Joining forces
Having a government-certified registry of cultivars gives Colombia a unique edge in the cannabis seed trade, said Manuel Baselga, co-founder and board member of Bogota-based Savanna Ventures, a venture capital firm.
"We're trying to take advantage of that," said Baselga, who earlier this year launched a trade association called Abesco, an acronym that translates to Association of Breeders Exporting Colombian-certified seeds.
He said the association, which represents about 10 of the 30-plus companies that can export and have registered cultivars, was formed to "create a channel of communication with the government to educate them on the size of the opportunity."
"In the U.S. this sounds kind of ridiculous because you can just go ahead and plant whatever you want. As long as it's less than 0.3% THC, you're fine," he said.
But, Baselga said, "that creates a problem for buyers of seeds, that creates a problem for consumers and it definitely creates a problem for international trade.
"Most countries … want to know that you're importing safe material," Baselga continued. "So you need your phytosanitary passport (and) you need some sort of paperwork from some official body."
Colombia has already exported a few shipments of seeds to the U.S. this year.
For Natalia Nuñez, the regulatory environment in Colombia has allowed her to pursue her lifelong fascination with hemp and start her own company, Cañamo Industrial de Colombia (Industrial Hemp of Colombia). She is also the representative in Colombia for Fenocan, one of Europe's largest seed producers — underscoring the global interest in the equatorial country.
"We really want to be one of the biggest seed producers of non-psychoactive seeds," she said.
Ivan Moreno can be reached at ivanm@staging-hempindustrydaily.kinsta.cloud