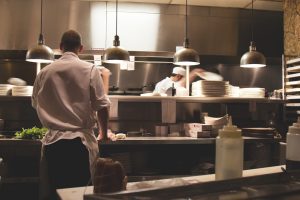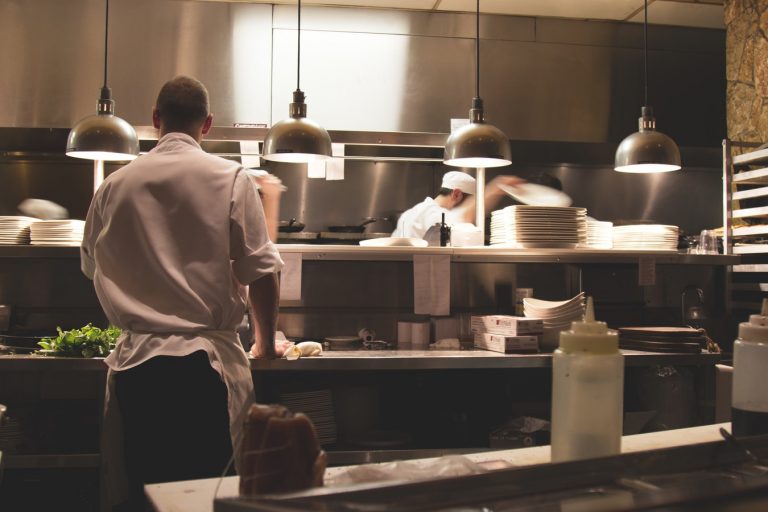 With U.S. sales of hemp-derived CBD products projected to top $1 billion this year, restaurants and bars are eager to capitalize on growing consumer demand for all things hemp.
This was underscored in April when fast-food chain Carl's Jr. announced that a single Denver location would be selling a hamburger topped with sauce infused with hemp-derived CBD oil – for one day only.
The gimmick attracted national media attention and shined a spotlight on owners of retail food establishments who are infusing coffee, tea, donuts, pizza, hamburgers and more with hemp-derived CBD to appeal to a growing segment of consumers.
"As soon as I think they can't add CBD to one more thing, I see something new and think, 'I would have never thought of that,'" said Emily Leongini, an attorney at Arent Fox who advises cannabis clients.
"There is huge demand in the marketplace for all things CBD, so there are a lot of business opportunities and opportunities to make money in the space."
And owners of retail food establishments are betting on long-term consumer interest in the segment.
"We don't think that CBD in the retail marketplace is a fad," said Glenn Cybulski, president and chief culinary officer of Stoner's Pizza Joint, a South Carolina-based pizza franchise that plans to sell products infused with hemp-derived CBD.
"It's just going to become bigger and bigger and bigger."
As more retail food establishments offer products infused with hemp-derived CBD, the exposure to risk grows.
"You can't work in this space and have no risk," Leongini said.
"The question becomes: What is your risk tolerance? How much risk, and what kind of risk, are you willing to accept?"
For example, the FDA has repeatedly warned that it is illegal to include CBD in food, cosmetics or dietary supplements.
"The federal standard is very clear right now," Leongini said. "The FDA has taken the position that CBD may not lawfully be added to foods because it is an active drug ingredient (in Epidiolex)."
Retail food establishments, however, are not required to register with the FDA. That means oversight is largely left to state and local health departments, whose rules can be inconsistent.
In New York, for example, operators have gotten mixed messages from state and local officials.
The state gave operators the green light to manufacture foods with CBD, but New York City health inspectors seized products and warned restaurants and retailers to stop selling them.
And when regulations for a product are unclear, there are more opportunities for consumers to allege a product's claim is misleading or that a product has done harm, Leongini said. That can leave retail food establishments vulnerable to lawsuits filed by consumers, she noted.
Owners of retail food establishments say that clear operating procedures can help mitigate some risks of using hemp-derived CBD in food and beverages.
"We don't have one CBD product for sale in any of our locations yet," Cybulski at Stoner's Pizza Joint said. "Want to know why? We're not ready.
"We can't go back and say, 'Gee, we missed a step, sorry.' That's unacceptable. When we launch and make the announcement, we will have every variable covered to the extent that we can cover it."
It's difficult to provide a single risk assessment for all retail food establishments. That's because enforcement wouldn't look the same state to state or product to product, Leongini noted.
That said, there are best practices retail food establishments can implement to mitigate risks:
Vet the grower and supplier of hemp product.
Verify that the supplier of your product has the necessary licenses. Check the supplier's manufacturing processes to make sure the company is safe and sanitary.
"It would behoove companies to do their due diligence on their suppliers," Leongini said.
Cybulski noted it's important to know how the hemp was grown and harvested and what decarboxylation process was used in extraction.
He also wants to see any required track-and-trace information, so he knows the cultivators and manufacturers are operating within the law.
Test product for potency or require a supplier to provide a certificate of analysis for laboratory results.
Requiring a certificate of analysis (COA) is common for intake of raw material in the pharmaceutical industry.
It's wise to require a COA, in large part to demonstrate that the CBD falls within the federal definition of hemp – meaning it doesn't exceed the 0.3% threshold for THC, Leongini said.
Ron Silver, the owner of New York City restaurant Bubby's, sells iced tea, lemonade and coffee infused with hemp-derived CBD simple syrups and sugars created by Azuca, an edibles company Silver founded in 2017.
He tests the hemp-derived CBD products four times at three different laboratories before they're included in beverages.
Watch for therapeutic or medical claims.
The more claims you make about your products, the more attention you draw to yourself, Leongini said.
Staff should be trained to avoid making medical or therapeutic claims.
"Be mindful of how products are positioned, described and marketed, so you don't inadvertently step over the line into making therapeutic claims," she said.
Monitor state and local laws and stay in compliance.
Come July 1, beverages with hemp-derived CBD won't be available at Bubby's in New York.
Silver said he introduced the infused tea, coffee and lemonade to meet consumer demand, but New York health officials have warned that they plan to seize hemp-derived CBD products sold in retail food establishment after July 1, Reuters reports.
To comply, Bubby's will suspend sales of its CBD-infused beverages, Silver said.
"Our main concern is being compliant," Silver said. "So, we'll stop selling it in July at Bubby's until the law changes – and the law changes all the time."
Joey Peña can be reached at joeyp@mjbizdaily.com