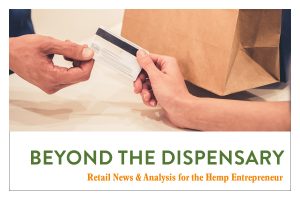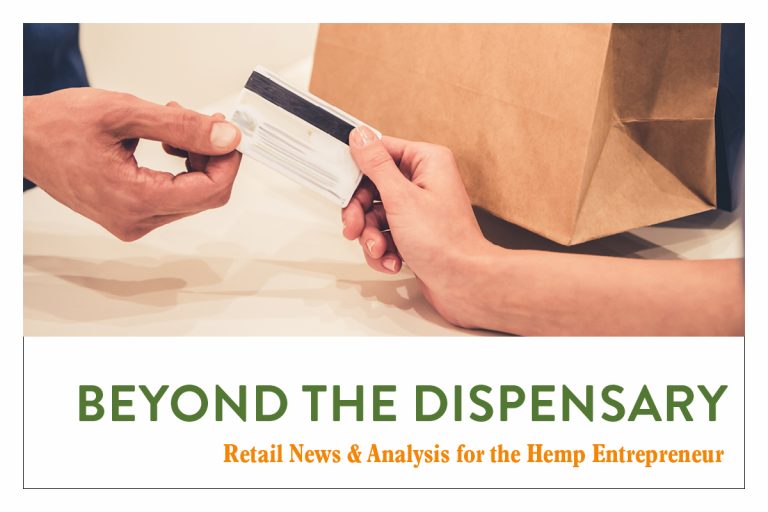 (First in an occasional series on the challenges and opportunities faced by CBD companies in getting their products to market.)
Mainstream retailers are contributing to the validation of the CBD category as national store chains continue to join the movement, driven by consumer demand and interest.
The trend snowballed when national pharmacy chain CVS announced in March it had kicked off sales in eight states of hemp-derived CBD creams, sprays and salves.
Within the next month, Walgreens, Rite-Aid and The Vitamin Shoppe each announced plans to sell hemp-derived products.
By June, national grocery chain
The Kroger Co.
as well as a network of more than 10,000 convenience stores and gas stations joined the long list of mainstream retailers carrying CBD products.
Charlotte's Web CEO Deanie Elsner told investors Wednesday she believes two-thirds of global CBD sales will eventually come from large retailers.
"The impact of the retail channel entering into that hemp CBD category should not be underestimated," Elsner said in the Boulder, Colorado-based CBD company's second-quarter earnings call.
"The size and influence of the food, drug and mass merchandising retail (FDM) channel will shape how the CBD category develops," she continued, "and the decisions being made by these massive companies will determine how we need to scale to meet their needs."
So how are CBD brands managing to secure deals with mass retailers – and, considering how many brands are on the market and how competitive this industry is about to become – how are they keeping them?
Hemp Industry Daily talked with a few of the companies that have announced distribution deals with major retail chains to find out how they did it.
Here are five strategies they shared:
1. Data doesn't lie
While hemp legalization was in progress, mainstream retailers were watching and waiting in the wings.
They also were forming partnerships with companies so that once the 2018 Farm Bill legislation was signed, they could move quickly with a go-to-market strategy.
How did FDM retailers find these companies? Data.
Joe Dowling, CEO of San Diego-based CBD company CV Sciences, said independent health food stores have become a proving ground for new products, especially in the wellness segment, pointing to products such as coconut water, natural-ingredient cosmetics and CBD as examples.
Mass merchandisers rely on data from retail analytics firms such as Chicago-based Spins to identify trends in specialty wellness retail and learn which products are performing on store shelves.
"It is raw data at the screener level, aggregated by company, by (product), by region, by store," Dowling told Hemp Industry Daily, "and, so, you can't hide if you're not on there, and you can't hide if you are on there."
2. Be able to scale
In a CBD company's partnership with a major distributor, the volume required to fulfill orders must be available.
So it's important to be able to scale business operations to accommodate mass retailers' needs for hundreds of stores across multiple markets.
Derek Thomas, vice president for business development for Veritas Farms, a CBD company based in Pueblo, Colorado, said the uptrend in CBD sales and the legalization of hemp production spurred companies like his to scale up production to be ready for broader distribution.
"The biggest thing for us was being prepared on the manufacturing and quality-assurance side," Thomas said.
3. Connections are important
Filling key positions with consumer packaged goods (CPG) specialists has been a strategy for brands looking to mainstream their products.
Recruiting executives with connections at mass retailers has helped Veritas pave the way for CBD brands to win shelf space at retail stores such as CVS and Kroger, Thomas said.
"We brought on some key people who were consumer packaged goods experts," he said, "so we had a couple of existing relationships with retailers that helped open the doors to those specific retailers."
Though not every company can afford to hire top CPG executives, it's a priority for certain industry players.
According to Paul Norman, CEO of Toronto-based CBD investment company HeavenlyRx, mainstream distribution will account for the majority of the CBD category's growth over the next five years.
"That's where people like myself … come in extremely handy," said Norman, a former president of Kellogg North America.
"We know mainstream distribution really well, the expectations of those customers and what's required to win distribution channels."
4. Work with brokers or distributors
With hundreds of CBD brands vying for shelf space, retailers often look to distributors to find legitimate, reliable and compliant brands, according to Sasha Kadey, chief marketing officer of Greenlane Holdings, a cannabis distributor in Boca Raton, Florida.
Greenlane serves 11,000 retail locations, from neighborhood smoke shops and cannabis dispensaries to department stores and high-end retailers.
Distributors, he said, help retailers find the right products to connect with their distinct customer base. And for manufacturers, distributors help them win retail shelf space.
Doug Fischer, Greenlane's general counsel, said that distributors vet products to ensure stores can feel good selling them.
"What we look for in the compliance and the business perspective are one and the same, and that's a partner that customers can really have faith in as a business that operates with integrity and that their products are exactly what they say they are," he said.
5. Be honorable
Ultimately, Fischer said, retailers want brand partners that:
Follow the letter of the law.
Don't make wild claims about their products.
Verify their products with independent testing and certificates of analysis.
Offer transparency and traceability to every level of the supply chain, all the way to consumers.
Elsner of Charlotte's Web told investors the U.S. Food and Drug Administration's action in setting the regulatory environment for CBD could be the biggest catalyst to the industry since the 2018 Farm Bill.
"Mass retailers are likely to adhere to FDA guidelines," she said, "and they will need to be confident that their suppliers do so as well."
Laura Drotleff can be reached at laurad@staging-hempindustrydaily.kinsta.cloud