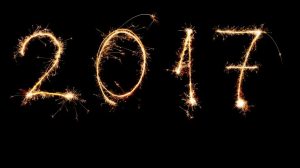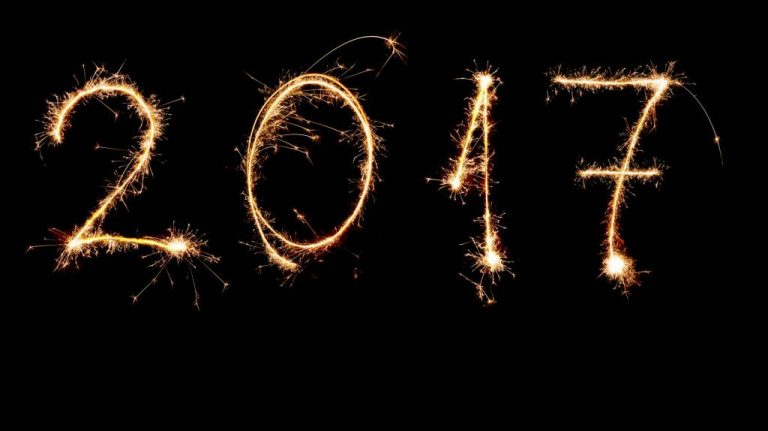 It was a lung-busting 2017 for the North American cannabis industry, with marijuana executives stateside holding their collective breath wondering whether the new Trump administration would crack down on legal MJ businesses.
Amid the uncertainty, Nevada's new recreational marijuana industry opened in July with skyrocketing sales, while government officials and regulators in California and Canada prepared to roll out their large rec markets in 2018.
Marijuana sales continued to grow, with new medical cannabis markets launching in states such as Hawaii and Maryland.
New companies also entered the cannabis industry – with some making a bigger splash than others (think alcoholic beverage giant Constellation Brands). Some notable names in the marijuana industry, by contrast, stumbled.
Here are some of the biggest cannabis-related developments and trends we covered in 2017.
1. Trump tea leaves
When it comes to marijuana policy, the Trump administration's bark appears more serious than its bite.
The cannabis industry started 2017 with the date Jan. 20 circled in red. Republican Donald Trump became president, and no one knew what would happen.
Raids? Lawsuits? Maybe an executive order taking cannabis off the list of controlled substances?
Trump then chose a former Alabama prosecutor and anti-drug crusader to lead the Department of Justice.
Confirmed in February, Attorney General Jeff Sessions gave the cannabis industry repeated panic attacks when he talked about marijuana, demonizing the drug and implying a crackdown was imminent.
Sessions appointed a task force to map out marijuana policy.
But by August, the panel suggested the government maintain its existing policy of allowing states to take the lead on marijuana.
As 2017 closes, the marijuana industry's worst fears have not materialized.
While the Trump administration seems hostile to marijuana, it has assumed a hands-off approach toward state-legal programs.
2. California gears up for legalization
The biggest legal marijuana market in the world is poised to open for business on New Year's Day.
California has spent all of 2017 gearing up for the start of full recreational cannabis sales in January.
And once it does, annual sales could hit $4 billion within a few years, according to Marijuana Business Daily projections.
If that projection proves accurate, it would match the rest of the U.S. industry's sales figures for 2016. And that doesn't even include another projected $1 billion in medical marijuana sales.
The industry will likely encapsulate thousands of licensed plant-touching businesses, easily the biggest marketplace in the United States and far surpassing any other nations such as Canada.
And that will provide business opportunities for thousands more ancillary companies.
Businesses have been busy coming into compliance with state and local regulations, as well as lining up permits to operate in different locations up and down the Golden State.
Major cities such as Los Angeles and San Francisco, for their part, have been scrambling to approve final versions of complicated regulations that companies must follow to operate state-sanctioned cannabis businesses.
Still, only a limited number of local governments have signed off on rec sales.
While California has come a long way in 2017, it still has miles to go in 2018 before the industry fully takes shape.
3. Canada prepares for legalization
North of the border, Canada also was busy preparing for recreational marijuana.
The country is on its way to becoming the first Group of Seven nation to legalize adult-use marijuana – with the official launch planned for next summer.
The federal government introduced legislation to legalize cannabis in April, and the House gave the bill the green light in November.
The bill faces a potentially bumpier ride in the unelected Senate, where members appointed by liberal and conservative prime ministers have openly mulled whether the July 1 deadline to legalize recreational marijuana is attainable.
While senators have the ability to hold up and revise legislation, they rarely reject it.
The legislation calls for Canada to allow edibles and for hemp to be grown for CBD, two new markets that triggered additional investment in the emerging cannabis industry.
Canada's 10 provinces and three territories, meanwhile, have been scrambling since April to come up with their own legislation.
So far, some provinces have proposed laws are considered more business friendly than others.
All legislation – federal, provincial and territorial – is expected to be wrapped up in the first half of 2018.
4. Globalization of medical marijuana
Twenty-five countries have legalized medical marijuana, and more are on the way in the coming year.
Canadian medical marijuana went global in a big way in 2017, with licensed producers shelling out cash to set up large production facilities overseas.
Cronos made the first move, throwing its anchor down in Israel to meet domestic and European demand.
Next up was Tilray: It is spending 20 million euros ($24 million) to build a medical marijuana production facility in Portugal to serve the European Union.
Since then there has been an explosion of overseas development by Canadian MMJ companies in places like Colombia, Denmark, Germany and Australia.
5. Constellation buys stake in Canopy
In October, Constellation Brands – which owns 100 beer, wine and spirits brands – became the first major alcohol maker to formally enter the cannabis industry in a significant way.
The beverage giant spent 245 million Canadian dollars ($190 million) for a 9.9% stake in Canada's biggest licensed producer, Canopy Growth.
Analysts say the deal portends further cross-industry investments. It also underscores that the marijuana industry offers both a threat and an opportunity for alcohol, pharmaceutical and tobacco companies.
Indeed, of Canadian cannabis producers expect big tobacco, pharmaceutical and alcohol companies to muscle their way into the marijuana sector over the next three years.
6. Nevada opens with a bang; mixed progress in Maine and Massachusetts
Nevada joined the recreational marijuana market in July, when sales began with long lines, fireworks and even a Las Vegas wedding.
The Silver State didn't disappoint marijuana investors, with blistering sales far surpassing early totals in other adult-use markets.
Nevada dispensaries rang up a whopping $27 million worth of recreational cannabis in July alone – and a total of $60 million in both July and August.
Nevada's launch was juiced by the state's "early start" program, which allowed licensed medical marijuana dispensaries to begin selling adult-use cannabis while the state still worked through the recreational licensing process.
Strong sales continued through the fall, boosted by vigorous tourist demand. October sales, for example, hit a record $37.9 million. Nevada ended the year with state officials raising sales estimates for 2018.
Maine and Massachusetts – two other states with new adult-use laws on the books – had mixed results in 2017:
7. Additional medical marijuana states make forward progress
More states launched new medical marijuana programs – or prepared to do so.
Dispensaries in Hawaii and Maryland finally opened their doors in 2017 after years of regulatory delays.
In Montana, dispensaries were back in business after voters resurrected the state's medical cannabis industry through a November 2016 ballot measure.
And sales began under Florida's full-fledged MMJ program.
Elsewhere, regulators in Arkansas, California, Louisiana, North Dakota, Ohio, Pennsylvania and West Virginia worked to get their state's new MMJ programs up and running.
Some states made more progress than others.
Ohio and Pennsylvania issued regulations and began awarding business licenses to cultivators.
Both states are on track to begin sales in 2018. So too is California's newly regulated MMJ program.
What at first blush looked to be a smooth unfolding of Arkansas' medical marijuana program now looks as if it might be snagged by lawsuits and other hang-ups. It's likely sales won't start until fall 2018 at the earliest.
In Louisiana, two universities – Louisiana State and Southern – have chosen two companies to grow MMJ on behalf of the states. Sales are expected to begin in 2018.
Although it's one of the smallest legal medical cannabis markets in the United States, North Dakota seems to be suffering from delays that are typical in larger markets. Sales will likely begin in late 2018.
In West Virginia, sales aren't expected to begin until mid-2019.
8. Notable companies stumble
Some big names in Colorado's marijuana industry stumbled this year, proving that as the industry matures, so too will its problems:
Plunging sales, a tumbling stock price and mounting losses left cannabis social network MassRoots in desperate financial straits this past year. The bad news culminated in the high-profile ouster in October of the company's founder and CEO, Isaac Dietrich. Two months later, Dietrich retook the CEO post as three board members and the newly installed CEO resigned.
In December, Denver police raided one of the largest retail chain operators in Colorado, Sweet Leaf, arresting 13 budtenders and suspending 26 of the vertically integrated company's licenses. Investigators conducted a year-long undercover sting operation and charged Sweet Leaf's retail employees with selling illegally excessive amounts of marijuana to customers.
Once hyped as a would-be Amazon of marijuana, online cannabis marketplace Tradiv announced it will close by the end of the year. The Colorado company showed great promise – in 2016, Inc. magazine named CEO and co-founder Aeron Sullivan to its 30 Under 30 list. But, according to co-founder Geoff Doran, a series of missteps triggered the company's demise.
Software company MJ Freeway's woes began early in 2017 and the roller coaster careened on all year. An alleged "attack" in January caused a shutdown for thousands of the Denver-based point-of-sale system's recreational store and dispensary clients across the country. The issues continued with more outages in June, October and November. Stores were forced to shutter while the system was repaired, costing business owners thousands of dollars in lost revenue.
9. Hemp blows up
Hemp boomed in 2017, with U.S. acreage devoted to the plant more than doubling to about 25,000 acres.
At least six states started industrial hemp programs, pushing the total number of hemp states to the mid-30s.
Hemp's growth wasn't limited to the United States.
Canada's hemp growers learned in November that they'll soon be allowed to process hemp flower for CBD – a decision that will unleash a huge new market opportunity.
And in Europe, hemp-derived cannabidiol products exploded alongside smokable-hemp products.
The hemp boom can be explained in three easy letters – CBD. Agronomists report that hemp rich in cannabidiol can produce as much profit as an acre of corn. High-CBD flower is selling for more than $100 a pound.
And CBD products are sold in many states where medical marijuana is not. The World Anti-Doping Agency announced in September that it would remove CBD from the list of substances banned at the Olympics and other international sporting competitions. And the UN's health agency, the Switzerland-based World Health Organization, said in December that CBD should not be a scheduled drug.
Markets are responding. Cannabis research firm Brightfield Group estimated that the U.S. market for hemp-derived CBD market hit $291 million in 2017 and will balloon to $1.65 billion by 2021 – an increase topping 500% in just four years.
10. Traceability systems an open question in Washington state
Washington state cannabis businesses entered unknown territory in 2017.
BioTrackTHC – which had the government seed-to-sale contract for four years – and Washington's Liquor and Control Board were unable to come to terms on an extension, and the agreement ended Oct. 31.
MJ Freeway's Leaf Data Systems picked up the contract, but that system won't be ready until January at the earliest.
In the interim, BioTrackTHC offered a private solution and the control board provided a contingency plan.
The key takeaway: Cannabis businesses in the Evergreen State ended the last two months of the year without a working state-run traceability system.
Now industry executives are asking if it's even necessary for a state to pay millions of dollars to maintain compliance through a contract with an outside seed-to-sale software provider.
Kristen Nichols can be reached at kristenn@mjbizdaily.com
Bart Schaneman can be reached at barts@mjbizdaily.com
Matt Lamers can be reached at mattl@mjbizdaily.com
Omar Sacirbey can be reached at omars@mjbizdaily.com
John Schroyer can be reached at johns@mjbizdaily.com