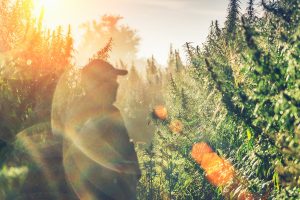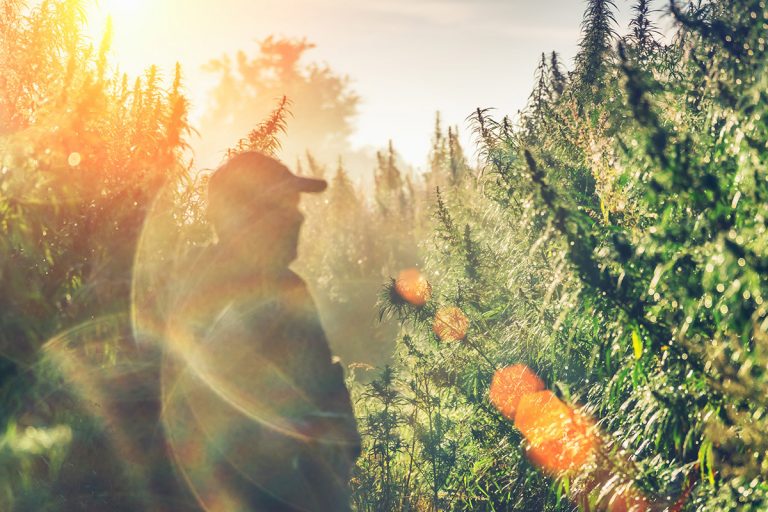 (This is the final part of a series from Hemp Industry Daily examining hemp industry salaries, hiring and recruiting trends. Part One looked at how hemp salaries have changed since federal legalization. Part Two compared hemp salaries and tobacco-industry salaries. Part Three compared hemp salaries with those in traditional commodity agriculture. Part Four reviewed compensation and recruitment strategies.)
Farmers and businesses across the U.S. hemp supply chain can now access the same foreign guest worker labor that has long been available to other agricultural industries, offering new solutions for the labor-intensive crop.
It's a benefit that marijuana growers and businesses can't yet tap into, as a federally illegal crop.
But contrary to popular belief, accessing foreign labor isn't cheap, and it's not always easy to get.
Foreign labor solutions
The H-2 guest worker program has long been essential to industries within the U.S., helping to boost the country's economy and food security.
Workers in the H-2 programs typically go through extensive interviews by the U.S. State Department. If accepted, they are permitted to enter the country to work temporarily or seasonally. They go back to their home countries after each work season.
There are two kinds of H-2 programs:
H-2A visas for agricultural farm labor
H-2B visas for seasonal or temporary work in non-agricultural sectors like construction and landscaping.
Farms and businesses seeking H-2 visas first have to show that they have tried but failed to fill open positions with domestic workers.
To do this, employers must place help-wanted ads in multiple states, accept local workforce agency referrals and document outcomes from these efforts.
In addition to the H-2 programs, the TN visa program allows farms and businesses to hire educated and experienced Mexican and Canadian professionals to their staff for up to three years. TN visas are a good option for businesses seeking bilingual middle managers.
Hemp labor needs
Hemp farmers have not yet widely accessed agricultural guest worker programs because of the newly legal status of the crop.
For example, Lochbuie, Colorado-based greenhouse hemp producer Greenhouse Growing System hasn't had to use the guest worker program because higher hourly wages paid to workers have attracted local labor, according to facility and production manager Jason Stephenson.
The same is true in North Carolina, said Leslie Hoffman, founder of the Asheville Hemp Project.
"The local tobacco industry has pretty much shuttered in the last decade, and that means there have been few jobs in the traditional ag sector, which used to provide seasonal work in this area," she said in an email.
However, some traditional crop farmers who also grow hemp say the guest worker program is valuable.
Brian Furnish of Cynthiana, Kentucky, co-owns a 4,000-acre farm where his family raises beef cattle, agricultural row crops, tobacco and 400 acres of hemp.
Furnish told Hemp Industry Daily that some of his guest workers have been coming back for more than 20 years and now assist with hemp planting and harvest.
Industry insiders predict more hemp industry guest workers, as the crop is labor intensive and many hemp farmers had difficulty finding labor last fall.
Last year, at least 63% of U.S. hemp harvesting was done by hand, according to surveys in Hemp Industry Daily's 2019 Hemp and CBD Factbook.
Timing is everything
The H-2A program has grown exponentially since 2016, said Kerry Scott, program manager for guest worker consulting firm mas Labor in Charlottesville, Virginia.
Businesses that both grow and process hemp can use H-2A workers for post-harvest and processing jobs, a valuable option because current H-2B visa demand is about three times higher than supply, Scott said.
Hemp and CBD businesses that can get by without non-agricultural H-2B workers and wait until fall harvest for extra help "will be golden," Scott told Hemp Industry Daily.
Businesses that need H-2B workers in the fall should start putting in their requests now, Scott said. For H-2A workers, farmers should be contacting guest worker consulting services at least 90 to 120 days before they want their workers to arrive.
"It can be done faster than that on an emergency basis," said Scott, "but how much faster is a crapshoot."
Coronavirus delays
The coronavirus pandemic has made the national guest worker landscape touch-and-go.
The U.S. State Department temporarily suspended H-2 guest worker programs in late March, delaying farmers getting the labor they need for planting season, Scott said.
But by early April., U.S. Agriculture Secretary Sonny Perdue told farmers that most qualified H-2 applicants will not require an interview, expediting workers to farms. (Workers from some areas of the world, including Jamaica and South Africa, are still locked down.)
The U.S. Department of Homeland Security announced temporary final rules on Wednesday, to change certain H-2A requirements and help agricultural employers avoid disruptions.
The new rules allow farmers and businesses already using H-2A workers to hire registered guest workers who are already in the U.S. on visas, and also extends H-2A visas beyond the 3-year maximum.
Costs and benefits
Using guest workers isn't cheap, and it can be difficult to keep up with all of the bureaucracy involved, which is why many farmers use a professional service, agent or attorney to handle guest worker applications.
Scott's company, mas Labor, last year helped 1,500 employers bring in 30,000 workers. Some farms and businesses have been working through the process long enough to do it themselves, Scott said.
Whether using a service or going it alone, there are several steps employers have to take before filing a petition for foreign labor with U.S. Citizenship and Immigration Services. Companies can find out about the process through the Office of Foreign Labor Certification in the U.S. Department of Labor.
In addition to wages, which vary depending on the state, employers are responsible for:
Contract fees for using guest worker program and service, which can cost several thousand dollars;
Visa costs, at approximately $440 per worker;
Transportation fees per worker to bring them into the country, and return home;
Housing and basic needs coverage; and
Daily transportation.
Further, participating farmers must pay equal wages and benefits to domestic, non-guest worker laborers that are doing the same work as those in the program.
Despite the high costs, Scott said guest worker programs are worth a look
"Almost everybody that tries it is glad they did," he said.
Laura Drotleff can be reached at laurad@staging-hempindustrydaily.kinsta.cloud